New Customer Web Portal!
Monday, April 10, 2023
Skyway Water & Sewer District is excited to announce our NEW Customer Web Portal, enabling you to manage your utility account and make payments online 24/7/365.
For property owners, creating an account is simple. First, start by navigating to the NEW Customer Web Portal using one of the two options below.
On the District's Website, click Pay Now
Or navigate to the portal by going to https://skywaywater.epayub.com/
Scan the QR code below using your smartphone camera.
Once you have navigated to the Customer Web Portal, select "Register" to create an account. Once your account is created, you can pay your water and sewer bills (Master Visa, E-Check), view your payment and usage history, and much more. Under the user profile section, you may also sign up for e-bills, a pdf version of your e-bill, allowing you to stay up-to-date with your account and make timely payments.
You can also select "Quick Pay" to make a payment online (Master or Visa cards only) without creating an account.
To use the automated Pay-by-Phone system, Call 206-761-1183.
If you are a Tenant or Property Manager, you may use QUICK PAY or Pay-by-Phone to pay your bill. To request e-billing or other communication preferences, please call the office at 206-772-7343.
SAVE TIME. SKIP THE LINE. PAY ONLINE.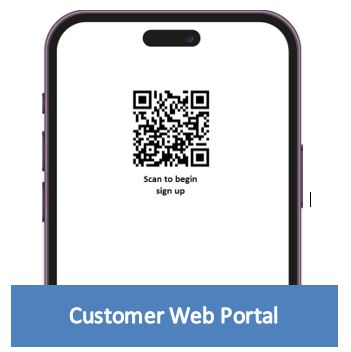 ¤